How to Choose the Perfect Fit T-Shirt: Expert Tips for Your Wardrobe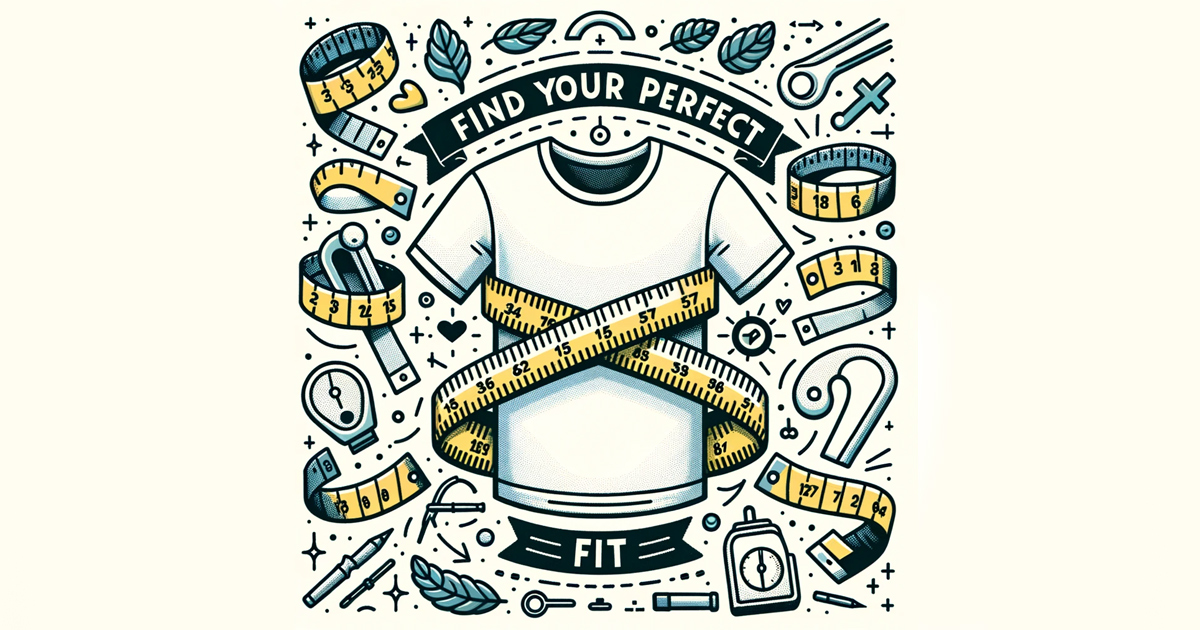 Introduction
A well-fitted t-shirt can do wonders for your entire outfit, giving you a polished and confident look. When it comes to choosing the perfect fit t-shirt, one size does not fit all, so we're here to share the essential tips you need to know for finding a tee that flatters your body and personal style. At HowClothesShouldFit.com, we focus on guiding our readers to find the perfect fit for every article of clothing in their wardrobe.
In this blog post, we're zeroing in on one of the most versatile and comfortable wardrobe staples: the t-shirt. Whether you're dressing up or down, it's crucial to know what to look for in a well-fitted t-shirt. From analyzing different body types, selecting the right fabrics, understanding t-shirt lengths, and mastering various cuts and styles, we'll review expert advice to ensure you pick the perfect t-shirt for your unique shape.
Understanding Your Body Shape
The first tip in finding the perfect fit t-shirt is identifying your body shape. Everyone's body is different, and what might work for one may not be suitable for another. Here are the primary body types and their characteristics:
Rectangle: Shoulders, chest, and waist are approximately the same width.
Triangle: Shoulders and chest are narrower than the waist.
Inverted Triangle: Shoulders and chest are broader than the waist.
Hourglass: Shoulders and hips are almost the same width, with a smaller waist.
Knowing your body shape helps you identify which t-shirt styles will flatter your frame and create a balanced look. For instance, a v-neck t-shirt might enhance the upper body of someone with an inverted triangle body shape, while a rectangle body shape might benefit more from a crewneck style.
Selecting the Right Fabric
The fabric you choose can significantly impact the overall fit and feel of your t-shirt. Considering factors like stretch, durability, and breathability, these are some common fabric options for t-shirts:
Cotton: Provides softness, breathability, and durability. Opt for 100% cotton or a cotton blend for comfort and a natural fit.
Polyester: Known for its quick-drying and wrinkle-resistance properties, polyester is commonly found in athletic clothing. However, it might not be as breathable as cotton.
Rayon: A synthetic fabric that mimics the feel of natural fibers like silk, rayon offers a soft, lightweight feel and drapes well on the body.
Blends: Many t-shirts combine two or more materials to enhance specific properties. For example, cotton-polyester blends can provide the comfort of cotton while adding durability.
Choose a fabric that suits your preferences and daily activities. Keep in mind that some options may require special care to maintain their fit and feel.
Finding the Ideal Fit
As we mentioned earlier, several points of fit contribute to the perfect t-shirt. Let's break down what you need to look for in each critical area:
Shoulders: The seam where the sleeve attaches to the body should sit right where your shoulder ends. A seam that extends too far down the arm will make the shirt appear too large, while a seam that sits too high may cause discomfort and restrict movement.
Chest: While preferences for tightness vary, an ideal fit t-shirt should allow you to breathe and move comfortably. It should not be too tight, creating tension lines between the sleeves across the chest, nor excessively loose, causing the fabric to bunch up.
Waist: A well-fitted t-shirt should contour to your body without being too snug or too relaxed. Make sure the shirt doesn't cling to your stomach or sides, but also avoid t-shirts that create a boxy or shapeless appearance.
Length: An ideal t-shirt length should cover your waist and hips. When you lift your arms overhead, your shirt should stay put, without riding up to expose your midsection.
Choosing the Perfect Cut and Style
The cut and style of your t-shirt can make all the difference in achieving the perfect fit. Consider these options while selecting the right t-shirt for your body shape and personal taste:
Crewneck: This classic rounded neckline suits most body types but is particularly flattering for people with a rectangle body shape.
V-neck: An excellent option for those with an inverted triangle body shape, the V-neck helps draw the eye down and creates an elongated effect.
Scoop neck: This low, rounded neckline option is perfect for someone with an athletic build, adding dimension to the chest and shoulders.
Raglan sleeves (baseball tee): Featuring sleeves that extend beyond the shoulders, this cut can be ideal for those with wider shoulders or an inverted triangle body shape.
Considering your preferred cut and style will help you find a t-shirt that feels comfortable and looks fantastic.
Embrace the Perfect Fit and Elevate Your Style
Choosing the perfect fit t-shirt has a tremendous impact on your wardrobe and overall style. By understanding your body shape, considering fabric choices, finding the right fit, and selecting the perfect cut and style, you'll soon enjoy the comfort and confidence that comes with wearing a t-shirt designed for your unique shape.
Remember to care for your t-shirts properly, including following garment care labels and promptly addressing stains, to maintain their perfect fit and appearance.
By implementing these expert tips from HowClothesShouldFit.com, you're ready to transform your wardrobe with t-shirts that look and feel fantastic. That said, for more tips on ensuring your clothes fit perfectly, reach out to us today!